OSM has offered landscape construction services to residential, commercial, and public partners since 2008. Our success in this field is predicated on our ability to plan projects very well. We have a saying at OSM, "A project is built before your break ground." Communicating with our clients and vendors throughout the planning phase is the cornerstone to our ability to perform well in the field, but that does not happen by osmosis. Our on-site team is included in the planning process which ensures that the plan we establish with our clients and vendors is the same plan that gets implemented in the field. On schedule and on budget are the basic goals that we approach each job with, and where we can offer a value engineering method or material to bring the cost down and save schedule, we gladly offer then to our clients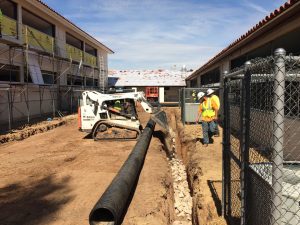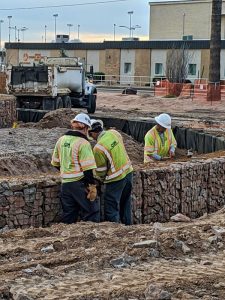 Our construction services have historically been 100% self-performed by our employees, operating in our owned equipment. We currently have over 37 pieces of equipment to handle any sized job. Although most of our past projects have been self-performed, we have assembled an all-star team of subcontractors that can and do operate on our level, upholding the same quality and time commitments that we operate under. When it comes to landscape and site development, whether you are building a corner store or a coliseum, OSM has the experience and know how to approach your project with confidence and purpose.
We would love to partner with your team on your next project! Contact us for an all inclusive project plan.