We strive for continued sustainable growth while never losing sight of our core values of honesty, integrity, quality, customer service, and valued client relationships. Our organized approach, efficiency and ability to react to customer needs will continue to strengthen and grow our client loyalty and financial stability. To maintain a work environment that encourages talent, freedom of thought and honors employee contributions.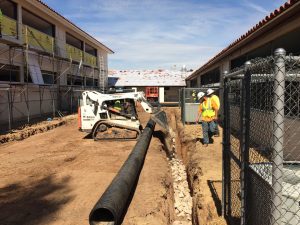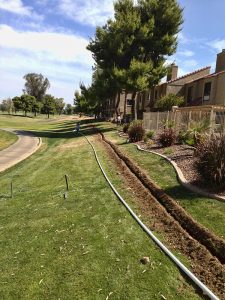 "
Delivering the best service while never compromising our high standards of quality and craftsmanship."
Excellence and experience
We have over 45 years of experience with the development and implementation of projects.
No project is too big or small, give us a call today.
Commercial landscaping maintenance, tree care, water and turf management and construction.
Absolutely.  OSM is fully licensed, insured, and bonded.  We provide extensive services to commercial and government customers.
We would love to partner with you on your next project! Contact us for to engage and for an estimate today.
Knowledgeable
With hire the best minds in the industry, and guarantee yo will achieve superb results.
Experienced
We have over 45 years of industry experience providing expert landscape maintenance, tree care, water and turf management and construction.
Accountable
Pride in our work and the services we provide is paramount.  With our expert staff we will meet or exceed your expectations while being timely and responsive.
Office Administration / HR
Vice President of Construction
DUNS: 038798665
CAGE: 7AGM5
SBA 8(a) Certification:
Case Number: 306807
Entrance Date: 07/16/2015
Exit Date: 07/16/2024
Small Business
American Indian-Owned Business
NAICS CODES SELECTED:
561730, 221121, 221310, 236115, 236116, 236117, 236220, 237110, 237120, 237130, 237310, 237990, 238110, 238140, 238190, 238290, 238910, 238990, 326122, 333111, 333613, 334416, 335311, 423710, 424720, 484110, 488390, 488490, 541320, 541350, 624229, 924110
Outdoor Systems Management, LLC (OSM), Founded in 2008 is a limited liability construction company registered in the state of Arizona. OSM is solely owned by Charles Johnson, an active member of the Choctaw Nation of Oklahoma. His experience in the power industry successfully designing, building, and commissioning seven combined cycle projects and one HDPI plant has afforded Mr. Johnson the ability to work intimately with owners, banks, engineers, and subcontractors representing all trades and across the nation. This experience has given Mr. Johnson a strong ability to anticipate and account for many obstacles unique to each and every project, plan for their effect, and move a project through completion on time and budget.
In 2017 OSM brought David Steelfox on board to be VP of Construction Services in support of Mr. Johnson's decision to begin serving the public and federal markets. Mr. Steelfox brings 37 years of experience from the power industry acting as Project Manager and QA/QC manager. His experience ranges from Hydro-Electric Dams, Combined Cycle, Nuclear Energy, Solar Generation, as well as infrastructure, such as International Airports and High-Rise Hotels along the Vegas Strip. His diverse and extensive background in Construction Management and Quality Assurance ensures OSM's product is one of dependability and accuracy.